Cédric D. Lavoie: "My moods were inspired by the hours spent on the road and the isolated landscapes I encountered."
The Quebecan composer on writing his new album 88 while touring and playing all the string parts on his upright bass.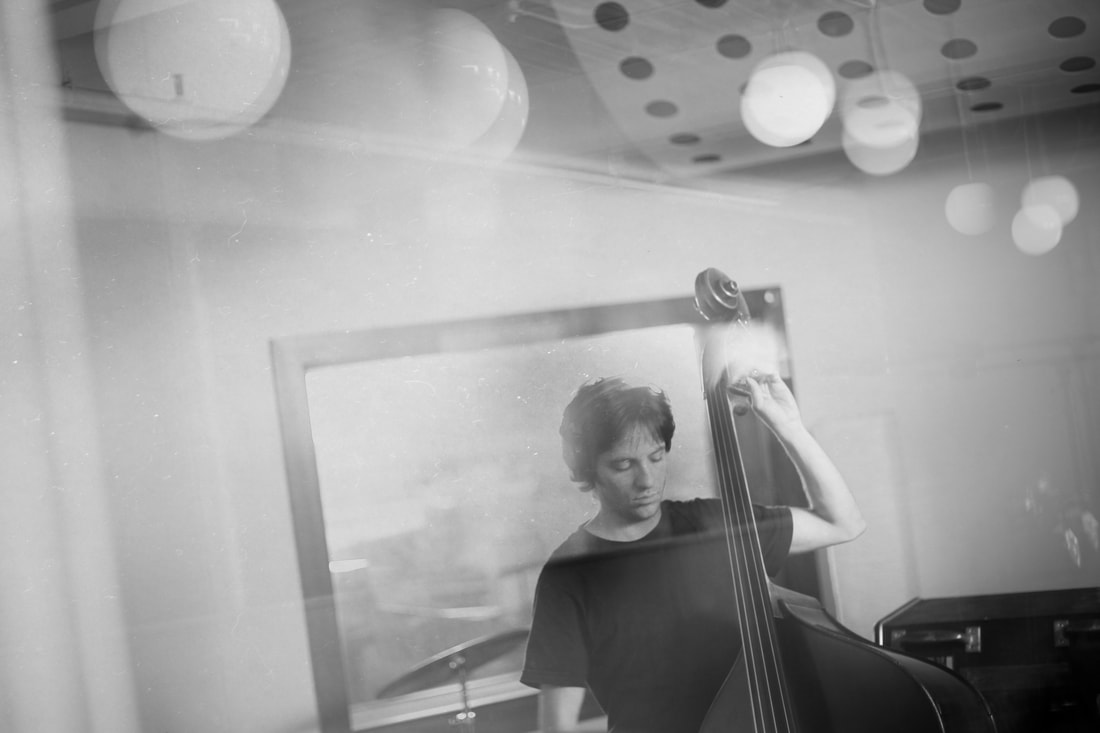 Cédric D. Lavoie is an upright bass player, pianist and composer from Montréal in Canada. As a child, he studied classical violin and piano, before moving on to the electric bass as a teenager and then studying jazz and upright bass at Université de Montréal.

Cédric released his first album of original compositions in 2015 with the instrumental quintet Mismar – featuring oboe, bass clarinet, guitar, upright bass and percussion – has been a touring bass player with Alejandra Ribera, and is currently in a jazz trio called Misc.

​
What defines your sound as an artist?
​I have a strong interest in introspective acoustic music. Although jazz and classical influences are never far away, I enjoy exploring music with non-standard sound combinations, and often incorporate aspects of pop music such as simple melodies, repetitions, and short and symmetrical structures into my compositions.
​
What characterises the sound of your new album 88?
Everything started on the piano. On the road as a touring bass player, I had time to sit at a piano and explore new avenues. Most of the time, my moods were inspired by the hours spent on the road and all the isolated landscapes I encountered.I thought about hiring string players to play on some of the tracks, but eventually decided to take on the challenge of playing everything on the upright bass, to achieve a darker and perhaps more unusual string section. As well as piano, the album also features bowed and plucked upright bass, some discrete percussion and sound effects. 
How did you record 88?
I explored recording techniques emphasising the sound resulting from the mechanics of the piano and my fingers on the keyboard. These sounds are rarely acoustically audible, but add an intimate and intriguing aspect to the recording.
The added sound textures and samples were mainly created using a cardboard box and a bag with a Velcro flap. The track "Le bout de l'île" incorporates the sound of a nordic snowstorm, while on "Étude sur du masking tape", I put some masking tape on the piano strings to get a more percussive sound.
The bowed upright bass tracks were multiplied and organized to give the impression of a small and dark chamber orchestra. The album was recorded at my studio, and mixed and mastered on to tape by Montreal sound engineer Louis Morneau using mainly analogue equipment.
Comments