Freedom from defined structure
Francesco Covarino and Alessandro Incorvaia from Covarino/Incorvaia talk about how not to "write" an album and why phone conversations took the place of rehearsals.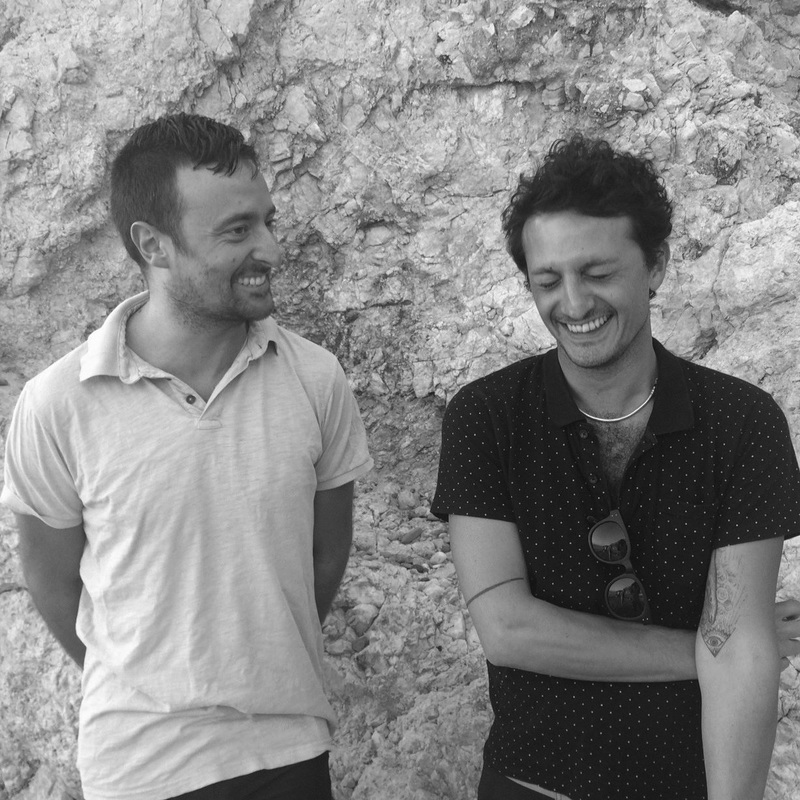 Preserved Sound: Could you introduce yourselves and talk a bit about what defines the sound of your new album Perugia?Francesco Covarino:
 We are Francesco Covarino (drums) and Alessandro Incorvaia (guitar) from Perugia – a small town in central Italy. We grew up together listening to music on Dischord, Constellation, Touch & Go, Quarterstick and Kill Rock Stars, as well as lots of jazz (bebop, hardbop, free jazz), improv, ambient and drone.
Apart from the obvious post-rock references, this album is characterised by a guitar that is more ambient and drone oriented, and drums that try to pursue a jazzy feeling. I'd say that our sound is defined by these two different approaches.
​How did you write Perugia?Alessandro Incorvaia:
 I wouldn't say that we "wrote" the album – everything came out very spontaneously. The concept of the album is about coming back home and the sweetness of the small things in life, about finally feeling at home when you've been away for a long time, and about friendship and musical companionship.
Could you describe the recording process?
Francesco Covarino: We both left Perugia around 2005 and now live in different countries – Alessandro in Birmingham, UK, and me in Granada, Spain. During Christmas 2015, and after 14 years without playing music together, we met for five days in a rehearsal room in Perugia where we recorded the first draft of what would become Perugia on a 4-track Tascam recorder.

From December 2015 to the following April, we listened to the recorded demos and talked a lot on the phone. These were our rehearsals – phone conversations without instruments!

Alessandro Incorvaia: We then booked a studio in Granada for two days at the end of April 2016. I flew in on Friday evening, and on Saturday morning we went into the studio without having played together in four months. We had just one rule – we would play strictly live and we wouldn't use any studio tricks, such as overdubs, editing, etc. We pushed this to the point that all the fade outs that you can hear on the album are "natural" – the sound engineer didn't add them later.
Francesco Covarino:
 We also wanted to play as a duo, although we had some trouble getting the sound that we wanted with just a guitar and loops. So we called in a double bass player who helped us with two pieces. For the rest of the pieces, the sound engineer played bass. We played with total freedom from any predefined structure and were willing to just play and see how the pieces would evolve. The double bass and bass player had never played these pieces before.
We finished recording 
Perugia
 at 3pm on the second day, and in the remaining time in the studio, we improvised the pieces that would end up on Granada – due for release on Whitelabrecs in February 2017!
Alessandro Incorvaia:
 I played a Danelectro guitar through two Fender amps, and the kit consisted of a Ludwig Breakbeats, a Supraphonic snare and Zildjian cymbals. Only four mics were used on the kit. And we had a great sound engineer, Marcos Muniz!
How did you approach the writing of this album in a different way?
Alessandro Incorvaia: This is the first recording we've done together! At first we struggled with some technical problems in the studio – such as how to play as a duo without overdubs or editing and still manage to have the sound we wanted. So these sessions were a great lesson on how to work in a recording studio, a lesson we will surely make use of in our future recordings. We also learned a lot about our own limitations as loud and proud self-taught musicians, how to turn them into something positive and how to make use of them.

Do the titles of the pieces have any significance?
Francesco Covarino: For the track names, we decided to keep the original number of the pieces we recorded in the 4-track demo. It felt a little too contrived to give them other names, and as the whole project was about spontaneity, we left them as they were.

Obviously, the title of the album is Perugia because we improvised the writing of album at home in Italy – but also because we live far from our hometown and we love where we come from. As we get older, we seem to be getting a little sentimental about these kind of things!
Perugia
 is available to purchase, download or stream 
here
. Watch a film of Covarino/Incorvaia recording the album below
Comments