Endless Melancholy – soundtrack to the listener's morning
Ukrainian composer Oleksiy Sakevych, a.k.a Endless Melancholy, talks about his debut album Music for Quiet Mornings and how he wanted to write an album quiet enough to be listened to during the most peaceful time of the day – the morning.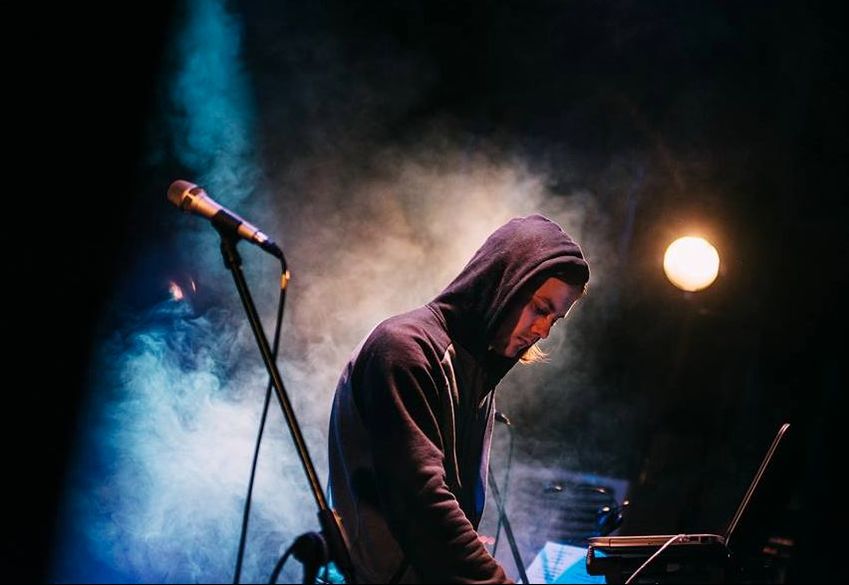 Could you start by telling us a bit about yourself and your interest in music?
My name is Oleksiy Sakevych. I'm a self-taught musician living in Kyiv, Ukraine. Although I've always felt a strong love and deep connection to music, the idea of trying to make my own music only came to me only when I turned 17. 
I taught myself the acoustic guitar, and in 2011 I became interested in modern classical music. It was also around this time that I started to explore the piano and the different sounds its capable of producing. However, the music I write has nothing to do with classical music, as I have no classical education or background at all, and all my inspirations lie in completely other areas.
Your 2012 album Music for Quiet Mornings is due for re-release on Preserved Sound on March 6. What defines the sound of the album?
I try to make each album I write sound different from the previous one, and my latest works can be characterised as ambient music. However, because Endless Melancholy was born from a passion towards minimal piano music, it would be accurate to say that this project revolves around the sound of the piano.

Music For Quiet Mornings can be characterised as cozy, intimate, quiet and peaceful. Although I have released four albums (not including singles and EPs), some people think this album is my best work – they say it's like a woollen blanket!
Is there a concept to Music for Quiet Mornings?
There's no any special concept to the album – and the title of the album speaks for itself. I wanted to write an album quiet enough to be listened to during the most peaceful time of the day – a soundtrack to the listener's morning. And I simply tried to capture moments in my life and transform them into sound. For example, "A Song For Watching Snowfalls" was actually written as the snow fell outside the window of my house.

But I don't treat this release as a solo piano record, for me it's an ambient album expressed through the sound of the piano. That's why it's repetitive and slow – just like an endless loop of droning sound.
How and why is this album different to your more recent albums?
This is my debut album, so it's somewhat naive and simple compared to my later work – and that's the main individuality about this album. As my composition skills have grown, I've added more and more complex instrumentation and structures to my work.
Music For Quiet Mornings
 will always remain the most minimal and simple of my works. In fact, a friend once asked whether I could write another album like this. But I can't – simply because my mindset as a composer will never be the same as it was when I wrote this album.
Do the track titles and cover image have any significance?
The title reflects the album's actual goal – to create a soundtrack for quiet and peaceful mornings. I tried to pick a cover as shiny and bright as the sunny winter mornings when I wrote the album – and the track titles are meant to enhance the feeling from music. 
To me, titles play an important role in one's perception of music. Carefully picked title works in synergy with music, giving the listener proper understanding of the mood and emotion of the piece. This is especially important for instrumental music.
It has been five years since Music for Quiet Mornings was released. How do you feel about the album now?
As my debut album, it will always have a special place in my heart. My attitude to the album has changed over the last five years, but I still think it was the perfect album to start with. And I'm really happy to know that people still love it!

Finally, what's next for Endless Melancholy?
I don't really know! It's been a couple of years since my last full-length album Her Name In A Language Of Stars came out, so it's definitely time for another one. I do have a few new things in the works, so wish me the courage and motivation to finally complete them!
Comments