The lack of stable tempo in composition
Russian composer Max Ananyev talks about why he believes our metronomic lifestyles deprive us of a certain freedom and means of expression, and how nature was the main source of inspiration for his new album Communication.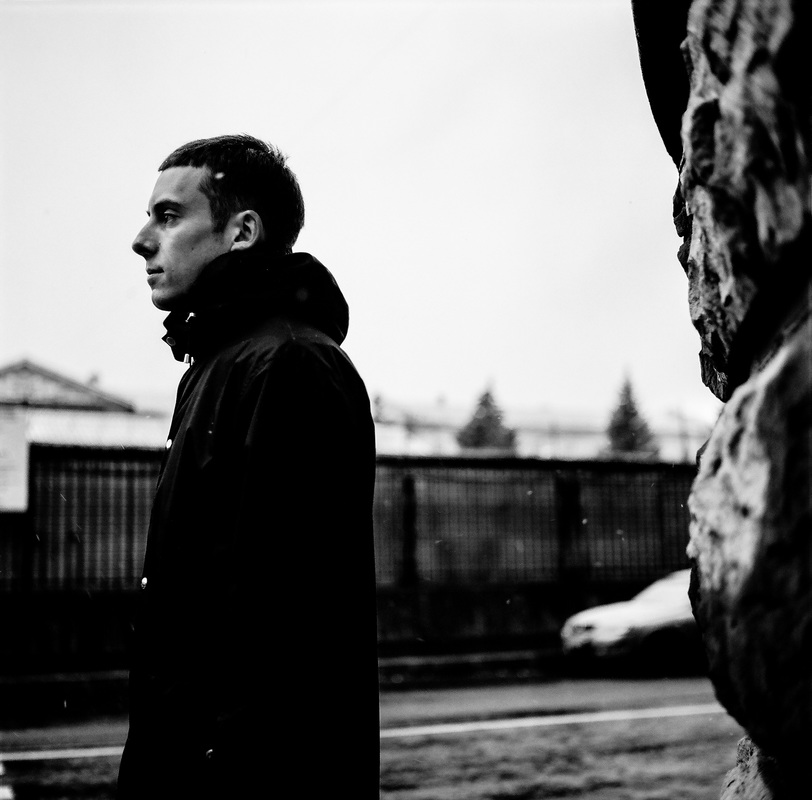 Preserved Sound: Hello Could you introduce yourself and talk about your musical background?Max Ananyev:
 My name is Maxim – I'm a composer and sound producer from Russia. I live in St. Petersburg, but I was born and raised in the far east of Russia in Obluchye – a small town on the border with China, 8,000 kilometers from Moscow.
Since 2010 I've published music under the Tree Bosier moniker, and I've experimented with different genres at different times. On my album 
Day
 (2013) there are elements of dream pop and UK garage music, my 
Formula of Spring
EP
 (2014) sounds like fusion music, and in 2015 I released the album 
Paysage
 under the alias AMVI, which contained elements of ethnic and electroacoustic music.
Is there a concept behind your new album Communication?
The word "communication" is my perception of the world and the objects in it. The magnetism of the water, the energy of different trees, the effect of the moon on the human psyche – all the things we don't understand, but that we easily feel. Each piece is dedicated to a particular object or phenomenon, which is why they have such simple titles.
My family's house in Obluchye in the far east of Russia stands on the banks of a mountain river. There are many lakes and the city is surrounded by picturesque hills. Nature has always been my main source of inspiration sine I was very small – and my music is a reflection of my relationship with nature.
Could you talk about the sense of rhythm on Communication?
There is so much rhythm and tempo in our daily lives, it sometimes seems to me that our metronomic lifestyles deprive us of a certain freedom and means of expression. The stability of tempo and dynamics, the predominance of rhythm and primitiveness of harmony in modern music, is the result of our technological civilisation and consumer attitude to life, as well as the fact that we no longer perceive nature as a teacher. And without being too dramatic, it seems to me that rhythmic music is one of the tools of mass mind control.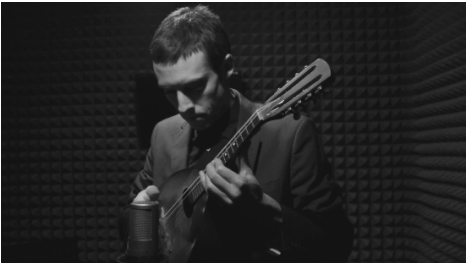 All the processes that occur in nature have so many variations and can sometimes be unpredictable. For example, the branches of a tree don't swing at the same pace, the wind doesn't blow with the same force. I like the idea of a lack of a stable tempo in composition – so the sound of the album is based on the a
ccelerations, decelerations and pauses.

I've made a short documentary about some of the ideas behind Communication, and how the modern technogenic world has made us forget about the creative force of nature and all it can teach us. Watch Nature as a Teacher here.
How did you record the album?
​I generally use a limited set of instruments. I don't collect synthesizers and don't like to use many VST instruments on my computer. I'm a guitarist, so the main instruments in my music are classical guitar and mandolin. I recorded several musical phrases, very fast arpeggios, and then combined them, adding a little reverb. This has the effect of sounding like a natural sequence. You can here this technique in the pieces "Nocturnal", "Change", "Afternoon", "Oak Trees".

I used Rode NT1 A and AKG C4000 B microphones to record the stringed instruments, through Focusrite Voicemaster Pro and ART Tube tube preamplifiers. All pads and atmospheric textures were played on an Arturia Minimoog V VST Synthesizer and electric guitar. My pedalboard consists of Cry Baby Pedal, MXR Carbon Copy Delay and Boss Digital Reverb. And I use an M-AUDIO Pro keys electric piano with a Traynor YCV40 tube amplifier. For mixing and mastering, I use tend to use Fabfilter, Waves and Izotope plugins.
Communication
 is available 
to purchase, download or stream
. Watch Max playing "Oak Trees" from the album:
Watch Nature as a Teacher – a documentary on Max Ananyev's Communication about how the modern technogenic world has made us forget about the creative force of nature:
Comments